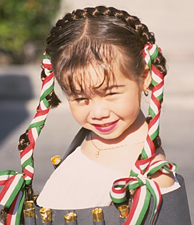 Documents: U.S. citizens need to bring with them a valid passport. Citizens of other countries need to check with the Mexican Embassy. A visa may be required. Certified scuba divers must bring their certification card.
Location: Cozumel is Mexico's largest island, located 10 miles off the Yucatan Peninsula. It is 28 miles long and 9 miles wide. Cozumel follows Central Standard Time.
Language: Spanish and Maya. English is widely spoken.
Airport Arrival: Cozumel has an international airport, fully equipped for both large jets and private planes. International arrivals are expected to fill out a Customs Declaration & a Mexican Tourism Card before the plane lands. You must first clear the Immigration Area, where your passport or proof of citizenship is required.
Mexican Custom & Immigration: After going through immigration, you proceed immediately to the Baggage/Customs area, which is just beyond the immigration. After you pick up your luggage and present your customs form to the officer, you will be asked to press a button on a machine resembling a stoplight. It flashes, at random, either a green (Go) or a red (Stop) light. Green means your luggage will not be inspected, red means it will be quickly checked. The whole process, from getting off the plane to getting out of customs takes about 15 minutes, rarely longer than 30 minutes, speedy by U.S. standards.
Airport Transportation: Transfers are not included in your package. Before you exit the airport you need to buy a TAXI ticket approximately $11.00 US per person. Be sure your luggage has been loaded into the Suburban before getting in. Remember the taxi number and keep your taxi receipt. Make sure your luggage is unloaded at your arrival. The ride is only 10 minutes.
ATM: You can get small amounts of pesos (approx. $100 US) with your VISA and MasterCard credit cards. Be sure you remember your PIN number. You can also get pesos through the local Amex office with your Amex credit card.
Money Exchange: The local currency is pesos. The exchange rate of the peso changes daily. Banks change money from 10 am to 1 pm Monday - Friday and are closed on the weekends. Exchange houses are open most of the day and the hotel front desk can change small amounts of dollars to pesos. You can use your credit cards at most businesses. MasterCard and Visa are the most widely accepted. You will need an I.D. to use your credit cards, either Drivers License or passport. We suggest you bring plenty of $1, $5 & $10 bills to use for taxis and tipping.
Telephone Service - International calls: The Front Desk provides long distance service for collect or calling card calls from 7 am until 9 pm. Be sure to ask the rates before placing your call. There is a service charge of $2 US payable at the time of placing the call. You must present an international card to be able to charge a call. Prepaid Telmex phone cards can be used in most public phones to reach AT&T, Sprint or MCI. Check with your home cell phone provider before you travel, many like Verizon and AT&T can be used in Mexico at reasonable rates.
Local calls: Dial 201 from the phone located under the stairs, next to the Front Desk. Booth #2.
Wi-Fi: Scuba Club provides free Wi-Fi to our guests, available in almost all rooms and public areas.
Water Conservation: We would appreciate your help in conserving the fresh water supply at the hotel. Being an island, we have to rely on underground wells and rain. City water at times becomes so scarce that water has to be trucked in. You can help us by not letting the water run in the rooms needlessly, reporting any leaks or faulty plumbing, and using the rinse tanks for your scuba equipment. Your help will be greatly appreciated.
Getting Around: Taxis are plentiful and very cheap. If you need a taxi it is faster to flag one down as they pass by. Always ask how much the fare will be before getting into the taxi. All taxi drivers must carry with them a rate sheet listing the approved fares. Taxi drivers are notorious for never having any change. Try to have small bills handy. The usual fare between Scuba Club Cozumel and town is about $5 US. (It is only a fifteen-minute walk).
Car, Jeep & Motorcycle Rentals: They are available through the front desk. Minimum rental time is 24 hours. For overnight parking, you must park your car across the street from the club. NO PARKING ZONES are marked with red or yellow lines painted on the curbs.Downtown now has parking meters on the main road. You must pay to park ( about $1 US an hour). The parking meters are enforced from 8 am to 8 pm Monday through Saturday. Parking is free on Sundays.
Safety Boxes: Scuba Club Cozumel will not be responsible for valuables left in the rooms. The hotel offers safety deposit boxes free of charge for your convenience. They are located at the Front Desk and can be accessed from 7 am until 9 pm daily. Use the same precautions for your personal items as you would anywhere else you travel. DO NOT LEAVE TEMPTATIONS lying around your room and lock your patio and entrance doors at all times.
Stamps: Only Mexican stamps can be used for mail from Cozumel. Bring your post cards and letters ready to go, pay for the stamp and the Front Desk will mail them. Be sure all your letters have enough space left to place the stamp (Mexican stamps are twice as big) and be sure all of them have an address, zip code and country. Mexican mail is not very fast, except post cards, and can take at least 4 weeks to be delivered.
Drinking Water & Ice: The water in your room is potable but not suitable to drink. Drink only bottled water. The water served in the restaurant is bottled water and the ice is purified. The pitcher in your room can be filled with bottled water available in the corridors and the ice bucket can be filled in the restaurant. Bottled water is sold at any store in town.
For Your Safety: Scuba Club Cozumel policy is NO VISITORS INSIDE THE ROOMS. Visitors are only allowed on the premises between 7:30 am and 9:00 pm. If you are expecting visitors, please advise them to check-in at the Front Desk when they enter the Club. This is done for your protection and helps us to keep Scuba Club Cozumel exclusive for our guests. The safety of all our guests is very important to us. Night watchman is on duty from 8:00 pm until 8:00 am.
Laundry: There are several places in town to get your laundry done. Please ask the Front Desk to call one of them to pick up your clothes. Sometimes they will take one or two days to get the job done. This service must be paid in cash.
Children: Children 10 years and under can stay free in the same room with their parents. All children must pay extra for all their meals. Children's Meal Plan is available. In order for children to ride on the boats, they must be at least 10 years old and must have an adult supervisor to take care of them at all times while on board. Parents must pay snorkeler's rate for both.