Join Bonnie Pelnar and Amanda Cotton for the 16th Annual Scuba Club Cozumel Digital Workshop & Photo Contest
July 8-18, 2017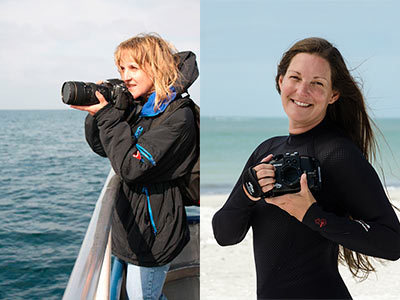 This workshop is designed to show you how to use your digital camera and get the best shots possible when shooting underwater. No camera is too big or too small! Not only is the workshop a lot of fun, but you'll learn all about how to improve your underwater photography by shooting better and improving on what you've captured by using Adobe Photoshop and Lightroom.
This year your instructor and hosts are Bonnie Pelnar and Amanda Cotton. Bonnie has made 37 trips to Cozumel and she knows where and how to find the best Cozumel has to offer and can show you how to capture it with your camera. We've been running workshops for many years and they keep getting better every year, with lots of fun, prizes, photo pros and surprises! Here's your chance to get all your questions answered and improve your underwater photography skills. 
In addition to the presentations, slide shows and seminars, Bonnie and Amanda will be available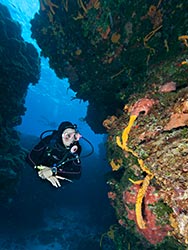 to dive with you each day. We will set up a several special photographer's boats, so if your non-shooting spouses wish to dive with the rest of the shooters, they are welcome to come along.
At the end of the event we'll be having a photo contest with awards ceremony and prizes! Sign up early. This workshop will sell out!
If your would like to attend please

contact Bonnie

to reserve your spot. We can not accept walk-ins that have not contacted Bonnie in advance.
Course prerequisites: You must be a certified diver with good diving skills to attend this workshop. The coral reefs are very fragile, so Bonnie wants to be assured that you have your buoyancy under control before you decide to dive with a camera. If you are comfortable with your buoyancy but haven't dived in a while and would like a refresher, a course in buoyancy control will be available through the dive shop before the workshop begins. This is highly recommended if you're not comfortable with your buoyancy while carrying a camera. There is an extra fee for this refresher course. To get the most benefit from the workshop you should also have a general idea of how your camera works topside, how your laptop works, and you should know how to transfer and open your raw camera images for processing. Please 
contact Bonnie
for recommendations on classes to learn these things before the workshop if needed.